ACTIVITY 1: BUILDING ANTI-CORRUPTION CAPACITY IN LOCAL GOVERNMENTS AND BUILDING JOINT NETWORK  OF ANTI-CORRUPTION INSTITUTIONS IN HUNGARY AND SLOVAKIA
Audits and workshops in local governments
The execution of audits creates tools by which public can do both: to monitor activities of local administration and to analyse them – and, eventually, participate in it. The audit usually consists of three phases and primarily concentrates on 17 municipal policies which were identified as key municipal policies. Within the project, TIS executed audits in two local governments with the following outputs:
Seminar "Local government spending and public procurement"
Seminar "Opportunities of stepping up against corruption and transparency in the changing local government system"
ACTIVITY 2: ANTI-CORRUPTION TRAININGS
seminar "Public control of local government" (14.-16.10.2011) and seminar "Anti-corruption leaders in local governments" (22.-24.7.2011)

From 22 to 24 of July and from 14 to 16 of October the two seminars were carried out in Lucky near Žiar nad Hronom (Seminar on public control of local government and Seminar: Anti-corruption leaders in local governments) attended by many activists and members of the municipalities. Participants were prepared for professional presentation about functioning of the particular municipalities (building procedure, liability in the exercise of public authority, the amendment of laws on municipal property and freedom of information) and blocks devoted to use of information technologies in public control of power.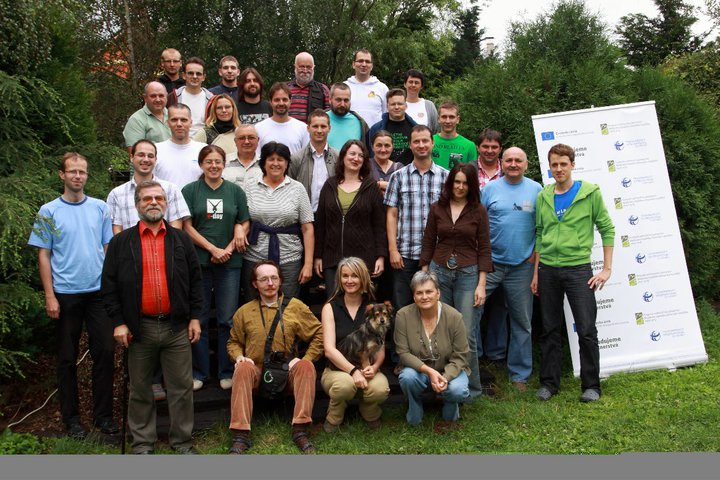 Schooling seminar "Introduction to e-learning course for transparent local governments", 20.12.2011 in Banska Bystrica

This anti-corruption training took place as the result of development of e-learning during which the employees and representatives of local governments, students and activists were acquainted with the structure and content of the course.