36% of Slovak men and women living or studying in foreign countries are highly concerned about corruption, clientelism and nepotism. Nevertheless, every fourth Slovak person wants to come back home and live in Slovakia (LEAF, Trend 2016).
The challenge "Bez korupcie všade dobre, ale doma najlepšie" is focused on people who still care about the situation in Slovakia and who want to help their country.
To become a better place for life.
And to have more of a reason to come back home one day.
If you want to support TIS from abroad and you have questions regarding how to do so, consult our website podportetransparency.sk or call +421 905 613 779.
HELP US BUILD A BETTER SLOVAKIA THAT IS FREE FROM CORRUPTION!
Discussion during the IRON SKY Film Festival on 17 November 2018 in the Hague (NL)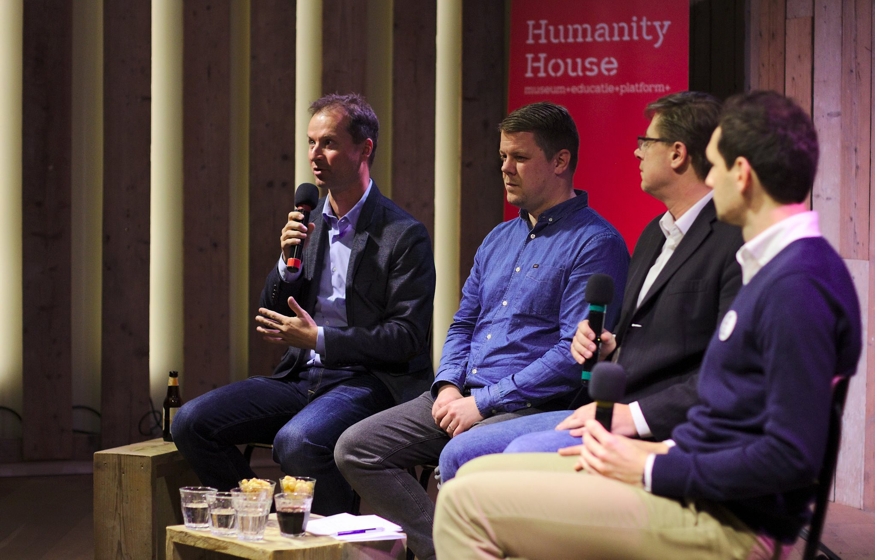 Discussion "Od Tatier k Schumanu" on 12 April 2018 in Brussels (BE)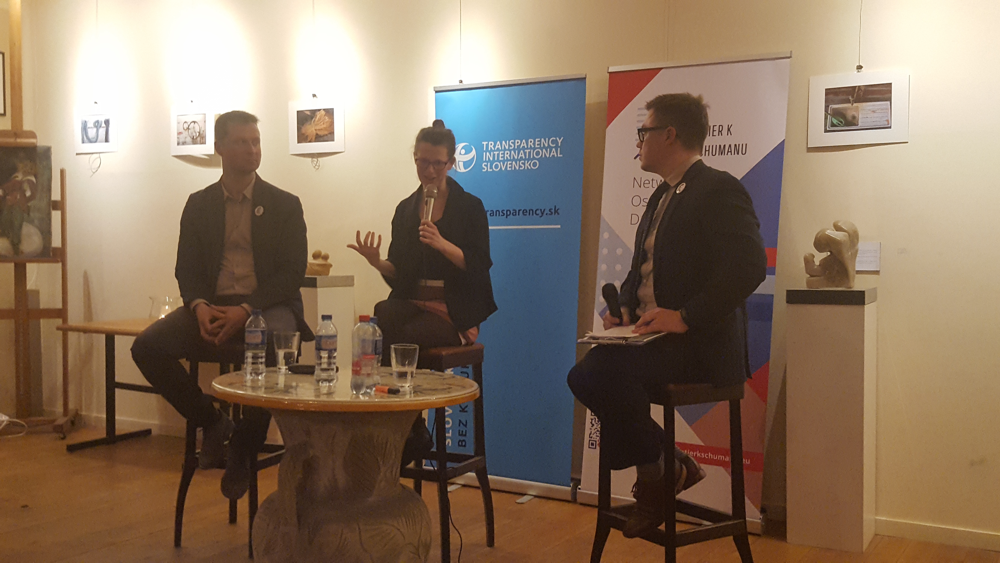 THANK YOU!